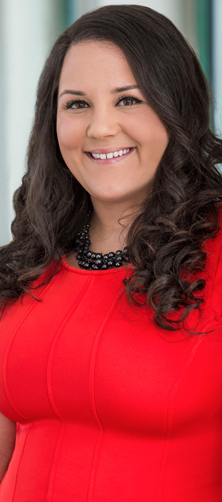 "Quality of the customer experience, in my mind, is above everything else."
Get to know: Chrystiane
Customer Correspondence, Delaware
Customer contact is key to borrower success. Chrystiane is one of many members of Team Navient who can directly impact our customers' experiences. In her previous role at Navient as a servicing specialist, Chrystiane worked with customers in a broad range of situations. She found it rewarding, at the end of a call, to have helped a customer on his or her path to financial success.
"Higher education is a huge vehicle for social mobility, and for a lot of people student loans are a means to an end to achieve that," Chrystiane explains. "However, as a student loan holder myself, I know they are complex and can seem intimidating. To help borrowers, it's absolutely critical that both the customers and I understand their unique situation so we can work together to form a plan of action that best suits their needs."
Chrystiane is now part of a team that maintains Navient's many different customer communication channels. She ensures those communications are relevant, accurate, and compliant. "This part of my job allows me to continue providing the best experience possible for customers, but with a broader reach," says Chrystiane. "Instead of one-on-one phone calls, I can assist thousands through my work on customer communications. To provide service in such a significant way for our 12 million customers and their families makes my work so meaningful."