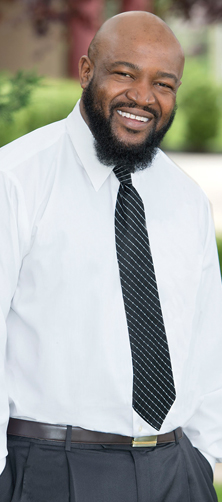 "Navient is able to listen to borrowers' needs and come up with solutions to help them."
Get to know: Kenol
Collections for a Navient Subsidiary, New Jersey
Each customer is different, with varying needs and situations. Kenol's team works with customers to get and keep their accounts on track and address specific questions as they arise.
"We're good listeners, which helps us understand a customer's needs and make their life easier," Kenol explains. "We provide them with the information they are looking for and make sure they are satisfied with the service we provide."
Kenol's daily goal is to serve others and make them happy. He takes pride in coaching his team members to provide quality service to Navient's customers.