Your Credit Report
Accessing your credit history is easy – and once per year it's free, too.
Request your free credit report from Experian, Equifax, and TransUnion at
AnnualCreditReport.com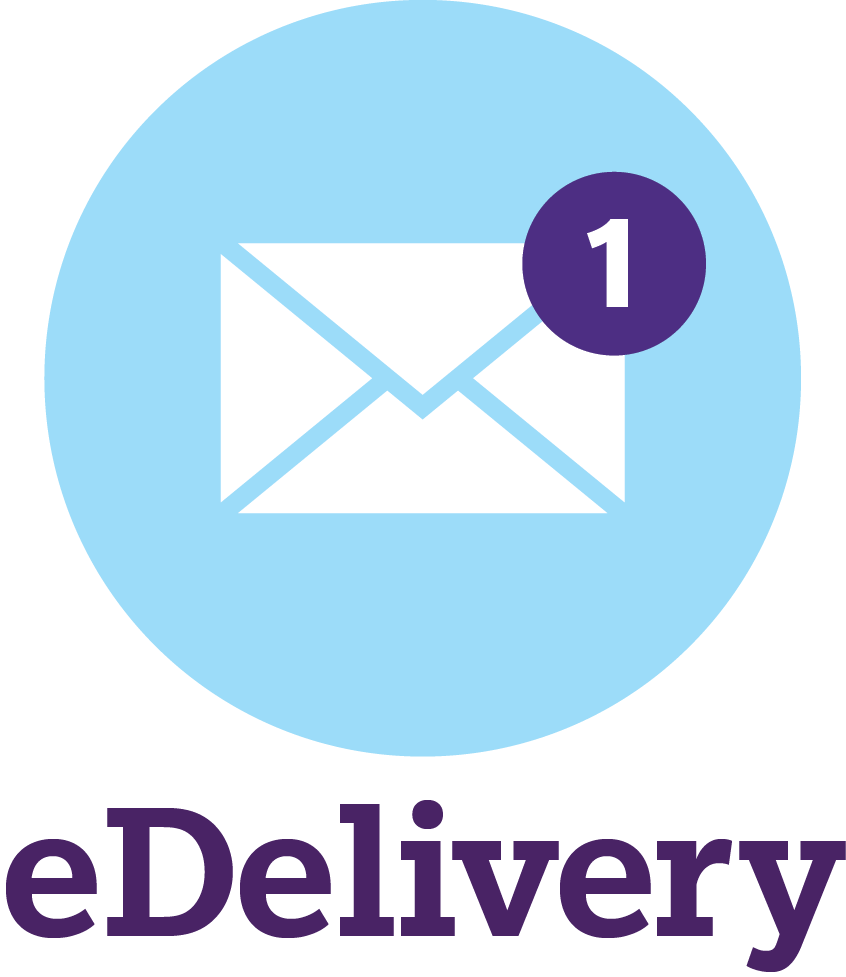 Log In – Select Profile to edit email permissions.
Your Financial Success
Download tools, learn how to manage your career, and read our Financial Tips Blog in
Loan Repayment Calculator
Paying even a little extra each month could save you money over the life of your loan.
Managing Your Account Online
Explore What You're Eligible For
Select a repayment plan that's right for your situation. Or postpone payments for a period of time – which you may decide to do as you go back to school or change professions, for example.
Identify options that will work with your monthly budget.

Find out if you're eligible for an Income-Driven Repayment (IDR) plan – then go to StudentLoans.gov to apply.

Learn if you qualify for loan forgiveness, cancellation, or discharge.

Request a deferment or forbearance – but try IDR first!
You could potentially reduce your monthly payment amount to as low as $0.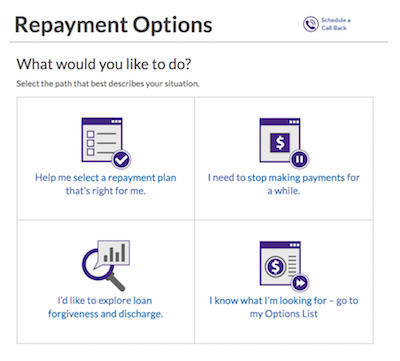 Account Summary
This page provides quick access to loan information and payment status.
Payments due are easy to find.

Loan information can be expanded, to show current balances and interest rates.

Loans in Auto Pay are clearly indicated.

The Recent Payments section shows processing status.

The Messages section alerts you to updates on your account.

Tax statements are easily accessible in the left menu.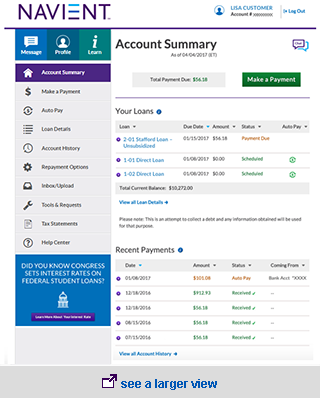 Make a Payment and Enroll in Auto Pay
Make payments or enroll in recurring Auto Pay in 3 easy steps.
Payment effective dates now include weekends and holidays.

Loan information can be expanded, to show current balances and interest rates.

New alerts will remind you to make one-time payments before Auto Pay takes effect, helping you stay current.
Account History
This page shows all transactions that have taken place during the life of your loan.
View transactions by date or by loan.

See how each payment is applied to principal and interest.

Sort by any column to see similar transactions.

Use the By Loan display to see how unpaid principal declines with each payment.

Export data to a spreadsheet for easy tracking and management.
Loan Details
This page shows all you need to know about each loan.
Repayment plan and schedule

Estimated paid in full date

Original principal

Current balance

Payoff amount

Interest rate and type

School attended
Help Center
Here, find resources to help you manage your loans, including information on:
Payments

Auto Pay

Payment options

School enrollment

Tax reporting

Military benefits

Loan consolidation
Still have questions? Use the Email Us feature.
Profile
Manage all your personal information on one page.
User ID and Password

Address

Phone numbers

Cell phone consent preferences

Email address and permissions

Bank accounts

Loans in Auto Pay
More Website Updates
Visit this page again to learn about the latest website updates.