We enhance the financial success of our customers by delivering innovative solutions and insights with compassion and personalized service.
If you have questions about the announcement made on January 13, 2022, more information is available on our Recent News page.
Personal Finance
Simplify your financial life — our solutions can save you time and money with low interest rates and best-in-class customer experience.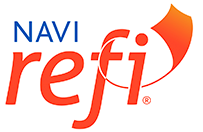 Education Refinance
Refinance your student loans with our NaviRefi product.

Student Loans
Check if Earnest is the right fit for you in just 2 minutes.
Personal Loans
Get matched for personal loan options in less than 60 seconds.
Business Processing Solutions
Our scale, technology, compliance rigor, and simple, modern constituent experiences drive successful program outcomes for our government and healthcare clients.
As a trusted partner, we enhance our clients' abilities to accomplish their missions, optimize revenue, and deliver on their commitments to their customers and communities.
Success Stories
Real people share their tips, insights, and inspiring experiences
Millions of people are successfully repaying loans and pursuing their dreams. 
Check out some of their stories, and find out how we're working to make our clients and customers financially successful.
Social Responsibility

Through our Elevate platform, we contribute to the social and economic well-being of our local communities, support a culture of integrity and inclusion in our workforce, and build sustainability into our business.
Learn More
Military Benefits
If you are a member of the military, both your federal and private loans may qualify for the Servicemembers Civil Relief Act (SCRA) and other military benefits.
Learn More